GUIDELINES TO USING OUR BLOG
Guidelines/Rules and other issues related to our blog are listed and discussed on this page.
BLOG URL
http://www.project-finance-models.com/blog.html
BLOGGING EMAIL ADDRESS
Blogging Email address is the email address one uses to send information to the blog (i.e. you send whatever information you want to appear on the blog to this email address. It then forwards it to the blog).
Only General Subscribers and Members of our Private Websites can request this email address. If you are currently NOT a General Subscriber or Member please go to the SUBSCRIBE page and join our mailing list.
To Request the Blogging Email Address send an email to:

The SUBJECT of your email should be: "Send me the blogging email address".
NB: You must use the same email address you used to join our mailing list or the one you used when purchasing Membership. If your email address is not on our data base, we won't send you the Blogging Email address.
BLOG RULES
You can send information or questions related to the following to the blog:
Financial Modeling
Spreadsheet Tips
Project Finance
Project Finance Advisors (news, new projects, new appointments to projects etc)
Power
Power Utilities (news, new projects etc)
Oil & Gas
Toll Roads
Construction Companies (news, new projects etc)
Telecomunication
Water
Water Utilities (news, new projects etc)
Aviation (Airport Construction, Air Traffic Control etc)
Agriculture Projects
Engineering Consultants (news, new projects etc)
Investment Banks (news, newly financed projects etc)
Developmental Finance Institutions (news, newly financed projects etc)
Governments (news, new projects etc)
PROHIBITED STUFF
The following is prohibited from the blog:
Adult Material (Pornography, Child Pornography etc)
Issues related to religion or cults
Racism
Product promotions
Self promotion (e.g. company or individual profiles UNLESS approved)
Any other material that has no resemblance or relevance to Project Finance
REPORT VIOLATORS OF OUR GUIDELINES/RULES
Should you notice a posting on our blog that violates the guidelines and rules listed above, please send an email to:

The SUBJECT of your email should be: "Blog Rules Violated".
The Blog Administrator will then delete that particular post.
Click here or the image below to go to the Power web page for information and links to the membership website sales copy.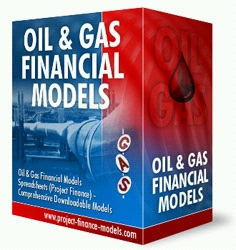 Powered by:
Website Design and Management